About Southern Ocean Chiropractic
Building a Stronger Manahawkin
Since 2000, Dr. Brian Smith has been helping those in the Manahawkin and surrounding communities live better lives through chiropractic care and nutrition. With years of experience in many offices and a passion to positively influence patients' lives, Dr. Smith and his team welcome you to begin your journey toward better health.
Designed for Your Greatest Healing
Southern Ocean Chiropractic was designed to offer quality, personalized care in a welcoming environment. Our close-knit practice allows for us to build strong relationships with patients like you while offering you the best care. Together as a team, we can help you get back to living the life you love.
At Southern Ocean Chiropractic there is no cookie-cutter approach. We'll create a care plan based on your exact needs and health status.
Get Healthy, Be Active, Live Better
We enjoy helping active families and athletes stay healthy. Chiropractic helps you heal and stay well naturally, and a healthy diet does just the same. Together, chiropractic care and nutrition are very powerful tools to help you achieve your best life.
Instrument adjustments. Our gentle adjustments are perfect for all ages
Nutrition. Discover enhanced healing and wellness through nutrition
Laser therapy. Experience deeper healing through low-level laser therapy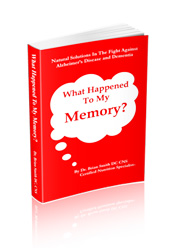 What Happened to Your Memory?
"I've talked to a lot of seniors in our community that are living with or know someone with Alzheimer's." After sparking an interest, Dr. Smith has now published the book, "What Happened To My Memory? Natural Solutions in the Fight Against Alzheimer's Disease and Non-Alzheimer's Dementia," available in print on Amazon.com and also as a Kindle ebook.
Are you ready to experience your best health? Give us a call today and let's get started. (609) 597-3111