Improve Your Health at Southern Ocean Chiropractic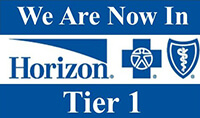 Manahawkin Chiropractor Offers Whole Body Healing
Relieving Pain, Improving Health, Changing Lives
Manahawkin Chiropractor and Certified Nutrition Specialist®, Dr. Brian Smith, loves to hear his patients say, "I can't believe how much better I feel." For Dr. Smith, it's the most fulfilling aspect of being a part of this Southern Ocean Chiropractic team. Through chiropractic care and nutrition, you can feel better and live better.
Quality Care for Optimal Health
Too many doctors just say, "Don't do that anymore" or "You'll just have to live with it." Dr. Smith doesn't accept that for your health or your life. Our goal is to reduce your pain and improve your body's function so that you don't have to just live with pain. Instead, you can keep doing the things you love to do. Dr. Smith will do whatever he can to address your condition. If he can't he will find another practitioner who can help you. We offer:
Relief care. We'll help rid your body of aches and pains
Supportive care. We'll work to strengthen and improve your health
Maintenance care. Change your life through health and wellness
Personalized Care, Focused on You
At Southern Ocean Chiropractic, we strive to build and foster personal relationships
with our patients. Dr. Smith spends time explaining every step of your healing,
making sure your care is personalized to your needs and encouraging you to
live a life of wellness.
You don't have to receive chiropractic care for the rest of your life. We'll explain
the way chiropractic care works to help you find relief, heal and stay well naturally.
In the end, your health is up to you!
A free consultation session is yours upon request.
Give us a call today and let's get started. (609) 597-3111